"Unyeway" is a Native American word meaning "Friendship"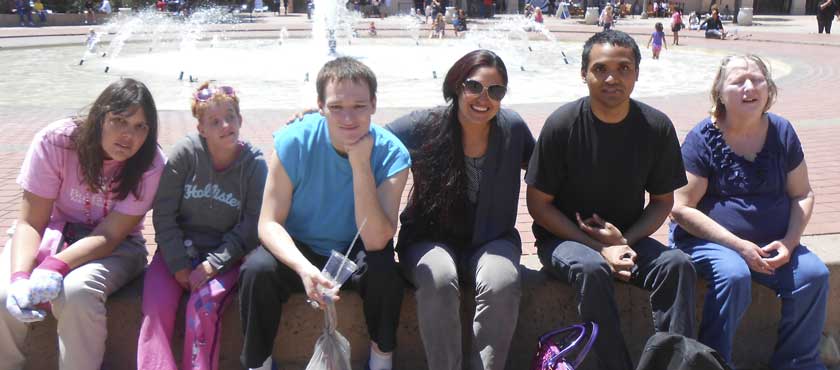 Unyeway, Inc. is a California, non-profit corporation which is committed to providing quality employment opportunities and training programs to adults with developmental disabilities who reside in San Diego County.
Unyeway, which means "friend" or "friendship", is a word given to us by the Barona band of Mission Indians. Our programs began in 1977 under the MAAC Project and were located on the Barona Indian Reservation. In 1983, Unyeway, Inc. separated from the MAAC Project and established our incorporated status as a separate, non-profit, 501(c)(3) corporation. Also during that time, all then existing programs relocated from Barona land to the beautiful small town of Ramona, California. We continue to operate a retail nursery and production center from this location, and have since expanded our resources into several components supporting people with developmental disabilities.
Currently, Unyeway, Inc. provides quality services to over 400 individuals in our training programs. We have a wide range of licensed day programs in Lakeside and Chula Vista: a plant nursery training program, Activity Center and Work Activity Center in Ramona: and Community Employment throughout San Diego County. A behavioral psychologist and a family life counselor are provided as needed. Our programs are on a year-round schedule and are funded by the State Departments of Rehabilitation and the San Diego Regional Center for the Developmentally Disabled. We pride ourselves on the highly individualized and successful style of service provision we have established through working as a team.
The San Diego County business communities can depend on Unyeway to support a quality labor force which renders carefully calibrated work. We work with employers to place persons individually and in groups within the structure of local companies and to provide complete support services to all parties. Our work crews are available for janitorial, grounds maintenance/landscaping, and flyer delivery, and we have production, packaging, assembly, and contract fulfillment services on a cost per unit basis. Labor intensive work is our specialty and we guarantee all of our work. Our retail RTC Nursery, located in Ramona, specializes in ground cover and drought resistant plants and is open to the public on a daily basis.
We thank you for your interest in Unyeway Incorporated!