CARF International is an independent, nonprofit accreditor of health and human services in Aging Services, Behavioral Health, Business and Services Management Networks, Child and Youth Services, Employment and Community Services, and Medical Rehabilitation.
---

The California Department of Rehabilitation (DOR) is an employment and independent living resource for people with disabilities.
---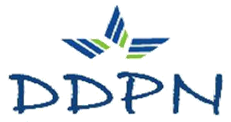 The Developmental Disabilities Provider Network (DDPN) represents a community of stakeholders committed to enriching the lives of people with intellectual and developmental disabilities and their families.
---

The San Diego Regional Center provides a variety of services to persons with developmental disabilities and their families that are based on individual needs and supports their independence.
---

The Special Needs Trust Foundation is a non-profit service developed to assist families establish special needs trusts for their loved ones with disabilities.
---
The State Council on Developmental Disabilities (SCDD) is established by state and federal law as an independent state agency to ensure that people with developmental disabilities and their families receive the services and supports they need.
---
Virtru's mission is to bring privacy and security to everyone, not just those with deep financial and technical resources. Nothing is more important to us than working with the nonprofit organizations that, on shoestring budgets, serve millions in need around the world.